Gorgette Shawl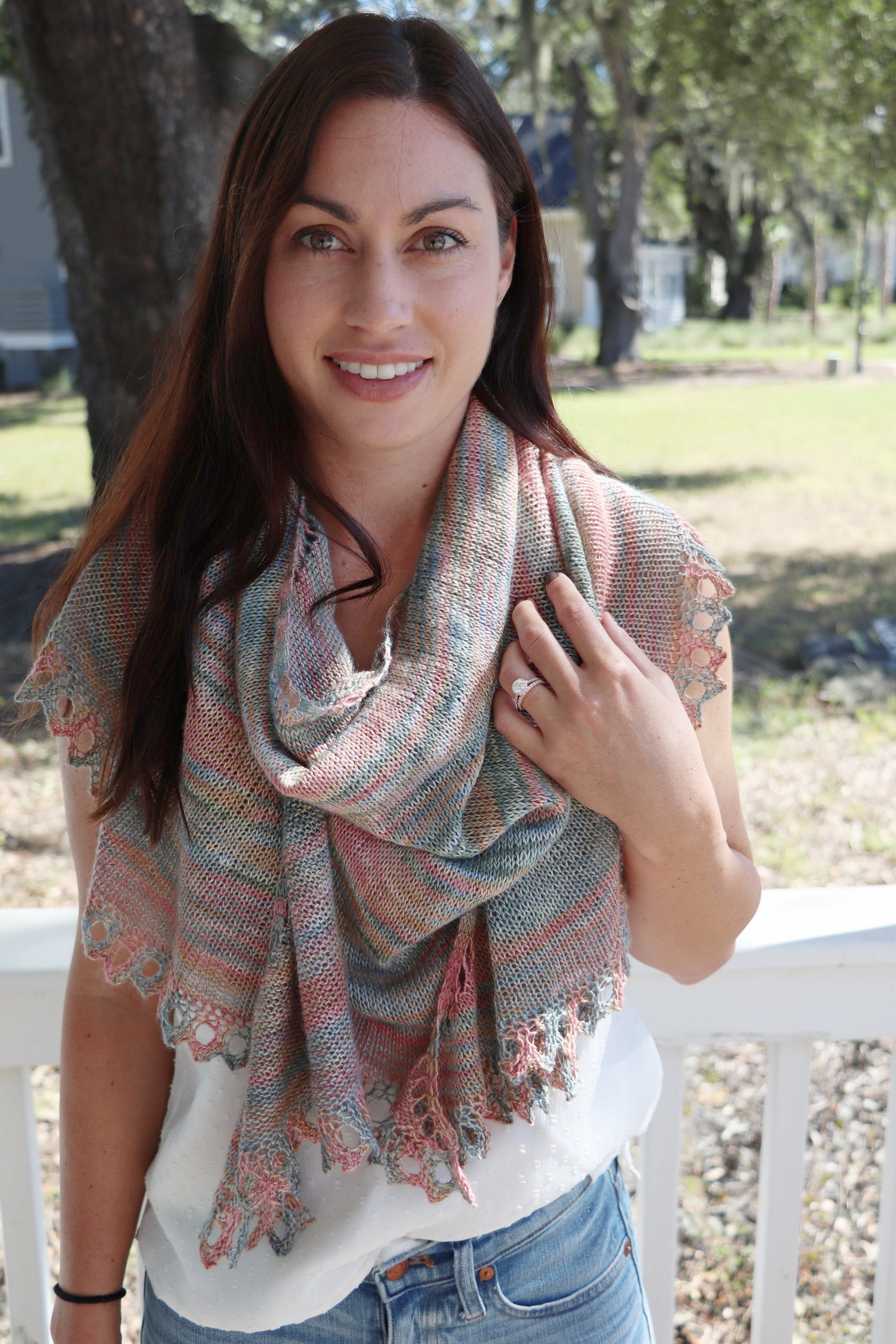 The Design
The Gorgette Shawl pretty much designed itself. I wanted to learn the construction basics of a crescent shawl and I learn best by doing, so I went for it. I followed the standard increase instructions - increasing 2 stitches every row (RS & WS) to create the shape. I decided to do this in stockinette stitch for two reasons:
Clearly see which side was the right side vs. wrong side so that I would know which type of increase to work.

Allow this beautiful hand-painted yarn to shine
The edging took a lot of swatching before I settled on the one you see in the final design. I wish I had taken a photo of all these mini swatches, you would have been impressed. I decided to go with a 6-row repeat with 4-6 stitches (depends on which row you are on) so that I could maximize the amount of yarn I had in stash (1090 yards max). By having the edging in garter stitch, I was able to create a nice visual separation between shawl body and shawl edging.
Since I learned so much from this design, I thought it would be helpful to create some additional posts with tips & tricks to follow along with as you knit Gorgette. Stay tuned for instructions on the garter tab cast on, increasing, and blocking!
I'd love to know what yarn you would pull from stash for your own version of Gorgette. Share in the comments below, and follow on Instagram with #gorgetteshawlkkd